Pantographs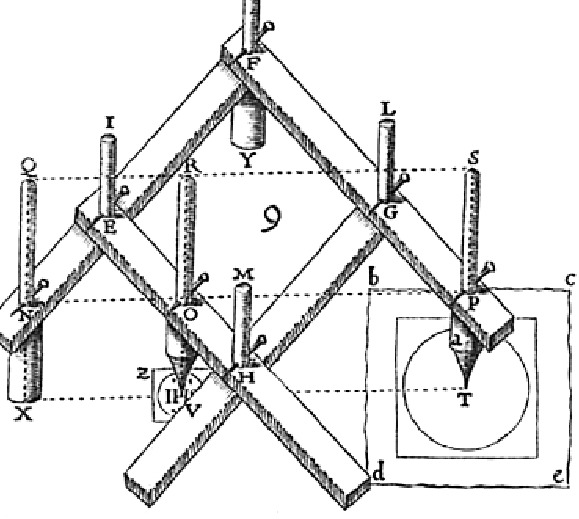 The pantograph is the original Xerox copier. First made by Christoph Scheiner in 1603, he didn't publish his handy device until Pantographice in 1631. It's an elegant scheme, adaptable to precisely scaled reductions, enlargements, and mirrored output (useful for copying images onto engraving plates). The device pivots about one point fixed to the table. One free point has a pointer meant to trace an original drawing you want to copy. The remaining free point contains the stylus for drawing. The output scale is determined by the ratios between the three end points. A stylus on the far unfixed point makes an enlargement. Move the stylus to the middle point to make a reduction. Fix the middle point to the table and your drawing will be a mirror image.
While the geometry hasn't changed much since Scheiner, inventors have continuously improved performance through precision metal fabrication, suspension cables and counterweights.
Apply a pantograph to the edge of a vertical easel to make a scalar drawing aid to draw from life. Find examples in the Sighting Pantograph category.
Dates: 1603 to Mid-20th century
Click here to browse by this category.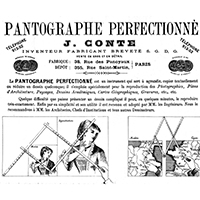 Pantograph Perfectionné
J. Conte
Circa 1920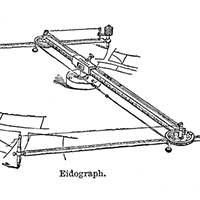 Eidograph
W. F. Stanley
1888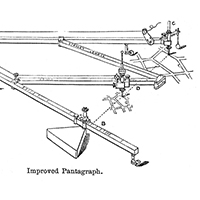 Improved Pantograph
W. F. Stanley
1888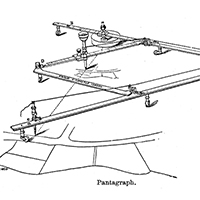 Pantagraph
W. F. Stanley
1888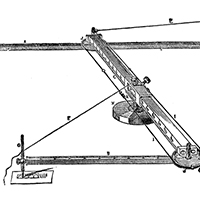 Eidograph
John Fry Heather
1870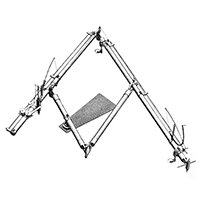 Engraving Pantograph
Sorensen
1867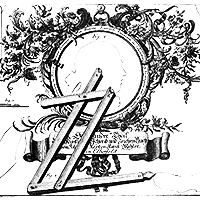 Silhouette Pantograph
Johann Merken
1782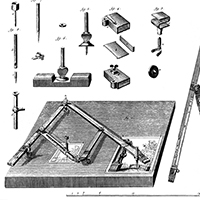 Pantograph
Denis Diderot
1762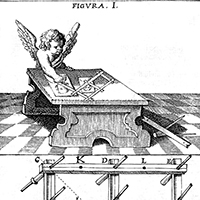 Pantograph
Giulio Troili
1683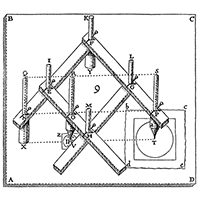 Pantograph
Christoph Scheiner
1608
Click here to view more machines in this category.